Some of the ideas that I am working/worked on. Most of them did not make a mark, but I am proud of each and every product that I have worked on 😇.
If you love 🐦 Polls, you will love this 🤞
PollScout indexes the best Twitter Polls from all over the Twitter 🌏. I have been a huge fan of Twitter Polls and when I was going through the Twitter Bookmarks, I realized that more than 80% of my bookmarked tweets were Polls. These amazing polls are hidden in the long tail of Twitter timelines.
Just reply with @pollscout track #related-hashtag to the Poll, and it will automatically get indexes on the PollScout 🎉.
Some interesting poll results
70% of 122k twitter users feel that their country should be run by entrepreneurs!
80% of the 25k twitter users feel that China is a malign force.
3. 55% of the 2.5k twitter users say Thank You to their children.
---
Viwr (2019-20)
Conclusion: Failed 💔
For Android Developers
Viwr has different features like screen mirroring, location mocking, battery mocking, CPU analysis, memory analysis, battery analysis, network mocking etc features that help them to speed up the development as well as making sure that the app handles different scenarios really well.
For Android Testers
Viwr helps to create different analysis reports like this, which are one click sharable with developers/clients giving a clear picture about how the app is performing.
---
Droidcast (2019)
Conclusion: Failed 💔
Simplest screen sharing app for Android.
One click to start sharing your screen
Doesn't need any development tools or USB cables for sharing the Android screen
Share screen using a link (Just like Google Drive/Dropbox). No plugins/Software/Password required for viewer. Compatible with all modern browsers
Completely safe! No special permissions are required.
FREE
---
Twist (2015-2016)
Conclusion: Never launched 💔
This was a hardware product. The vision for the product was, to convert the most powerful computer in everyones' pocket i.e. smart phones into a remote control for the TV. We took this idea a little further, by converting phones into a game controller as well 🤩.
---
AppSurfer (2011-2014)
Conclusion: Failed 💔
AppSurfer was the biggest and most ambitious project I have worked on, which went on to become a real VC funded company. We had build AppSurfer (I and 3 other co-founders) with the intention of bringing Android in the cloud. Got a lot of recognition and love from tech community.
Throughout the life of the product, we tried 4 different use-cases, none of which worked. Eventually every bit was built by Google and we decided to shut it down.
More details: AppSurfer bids adieu
---
GroupUp (2014)
Conclusion: Failed 💔
GroupUp was a reverse GroupOn for purchasing goods in a group. People create/join group for buying a product, and start sharing them across social network, so as to grow that group and get a GROUP DISCOUNT.
Why? (Pitch from the deck I had prepared then)
According to Google India, there were 35 million online shoppers in India in 2014 Q1 and is expected to cross 100 million mark by end of year 2016.
In India, people postpone their purchases for Diwali, Dussehra, New years expecting sales during that period.
They also contact friends, relatives from US during black friday sales.
E-commerce players like Flipkart, Amazon.in, Snapdeal are coming up with huge discount sales. We are doing this, thinking What if we attach a bulk purchase to these discounts ?
---
Keen (2014-2015)
Conclusion: Never Launched 💔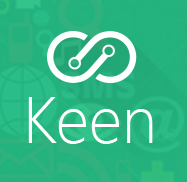 A live StackOverflow which can start with a chat, call, video call etc.
Main objective of the app is to provide instant help on problems using mobile chat system.
There are no anonymous users in the system.
Login should be using either Facebook, Google+.
Questions can be asked to relevant online people only. Once you complete the discussion, asker would give a hi5 as a gratitude and also which is the magnitude of the askees' rank in the system. Hi5 indicates that the discussion was fruitful. 100% hi5s' is the target of the system.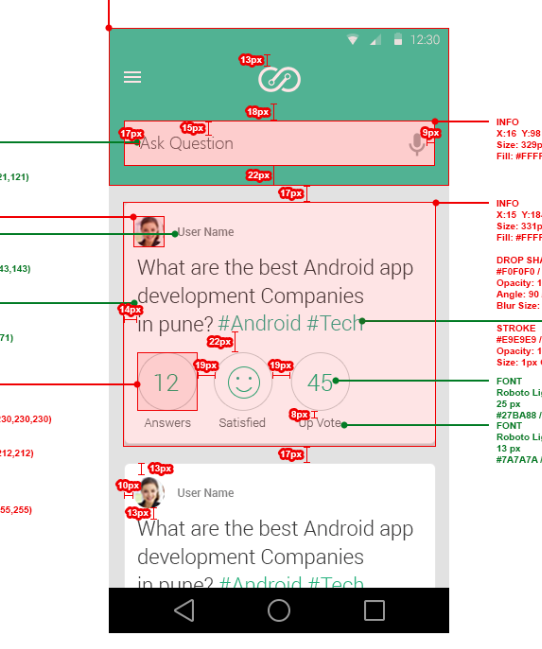 ---
Distribit (2013-2014)
Conclusion : Never came out of beta 💔

When Fabric Beta was not around, Distribit was the system I had built to share beta / alpha APKs and ipas among registered users.
Auto updating the app as soon as it's uploaded to Distribit.
Error tracking.
Feedback collection
Slack notifications

---
Project Zero (2014-2015)
Conclusion: Failed 💔
This was the first IOT project that I had thought of. But it never came out from the Spec stage. Here is the spec if anyone still wants to read it :)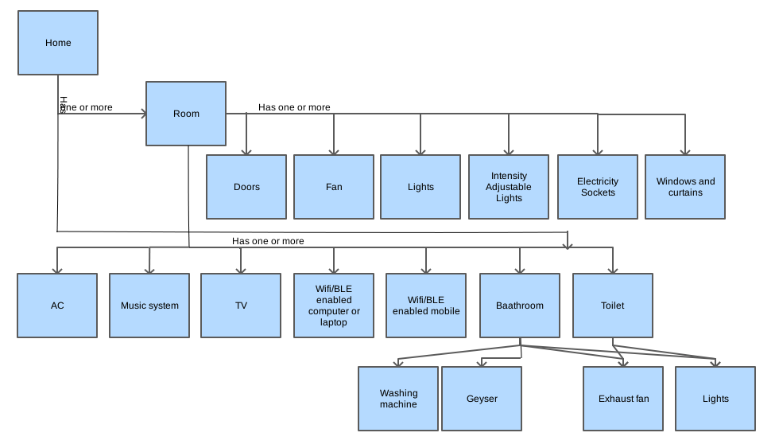 Open Source
---
YAAG (Yet Another API doc Generator) for Golang
Golang is awesome for developing web apps. And people have created a bunch of awesome Web-Frameworks, Web helper libraries. If we consider the entire ecosystem of web apps in Golang everything except API documentation seems to be in place. So we have created the first API doc generator for Golang based web apps and calling it Yet another.
---
Autobinding fieldMap generator
FieldMap function generator for https://github.com/mholt/binding Autobindings is a simple extention to the amazing library Binding. So binding is a reflectionless data binding for Go's net/http. For that developer has to write a FieldMap function which is used by this library to map the incoming JSON from the request to the struct fields.
---
Scraper for parsing app information from Google Play Store.
Supported sites

Google Play Store
AndroidDrawer
---
This library allows you to send data into slack group/channel using a Incoming Webhook url.
---
Golang client library to interact with CircleCI 1.0.
---
Currently has only push notifications implemented based on the object Id and one generalized function for the custom query based targetting.
---
It's a wrapper for writing socket servers with keeping your business logic separated from the underlying technology for sockets.
Using this we can create socket servers supporting SocketIO Server, Websocket Server, Netty based Servers, Plain Java socket based server with a single business logic.
Is part of AppSurfer's streaming server, where the same logic for streaming is used for websocket clients, socket io clients, socket clients (Android SDK) and http commet clients.
---
A custom and very handy wrapper over AFNetworking 2.0 library.
Provides an easier way of using basic HTTP methods in iOS app.
---
DroidStalker is aimed to be an important tool for Android developer which provides a single dashboard which shows graph about the CPU usage, Memory usage, FPS etc while testing an app.
The main reason to come up with this is, LittleEyeLabs got acquired by Facebook and they have discontinued the product, but there is a genuine need of such a product.
Its being developed as an when we do get time in RainingClouds.
---
A very basic http library targeted for Android
Focuses on avoiding code redundancy
Adding up a feature that will allow developers to make http calls using java NIO (still cooking so its not in master branch)
---
This allows different components to communicate with each other asynchronously using messaging Usecases
To allow a communication between different fragments shown in a tab to communicate with each other without any boilerplate code
Allow communication between a service running in background and Android app
This is used in AppSurfer Android app, to update the list of applications on different tabs of the home screen based on the categories selected in the menu bar.
---
A library with boilerplate code required for integrating push notifications in an Android app (Google cloud messaging)
This also contains one demo Android app to test the server side of the code for pushing notifications.
---
This is a simple micropost sites where developers can express their love for golang
Still under development
---
Was final year project of Computer Engineering
Written and tested for Android 1.5 and 1.6.
One of the first few RDP clients for Android written in 2010.
Uploaded in the Play Store (then called Android Market) in 2011.
Got 10k-50k downloads.
Open sourced when we failed to keep it updated